I'm so pleased you've found us!
Whether you're here because you can't find a saddle that fits your horse, you love riding bareback but would like the security of stirrups... or want more connection while riding your horse, I'm so glad you're here.
The Total Contact Saddle community is one bursting with passion for riding in a way which creates genuine unity with your horse, and one I'm really proud to have behind us.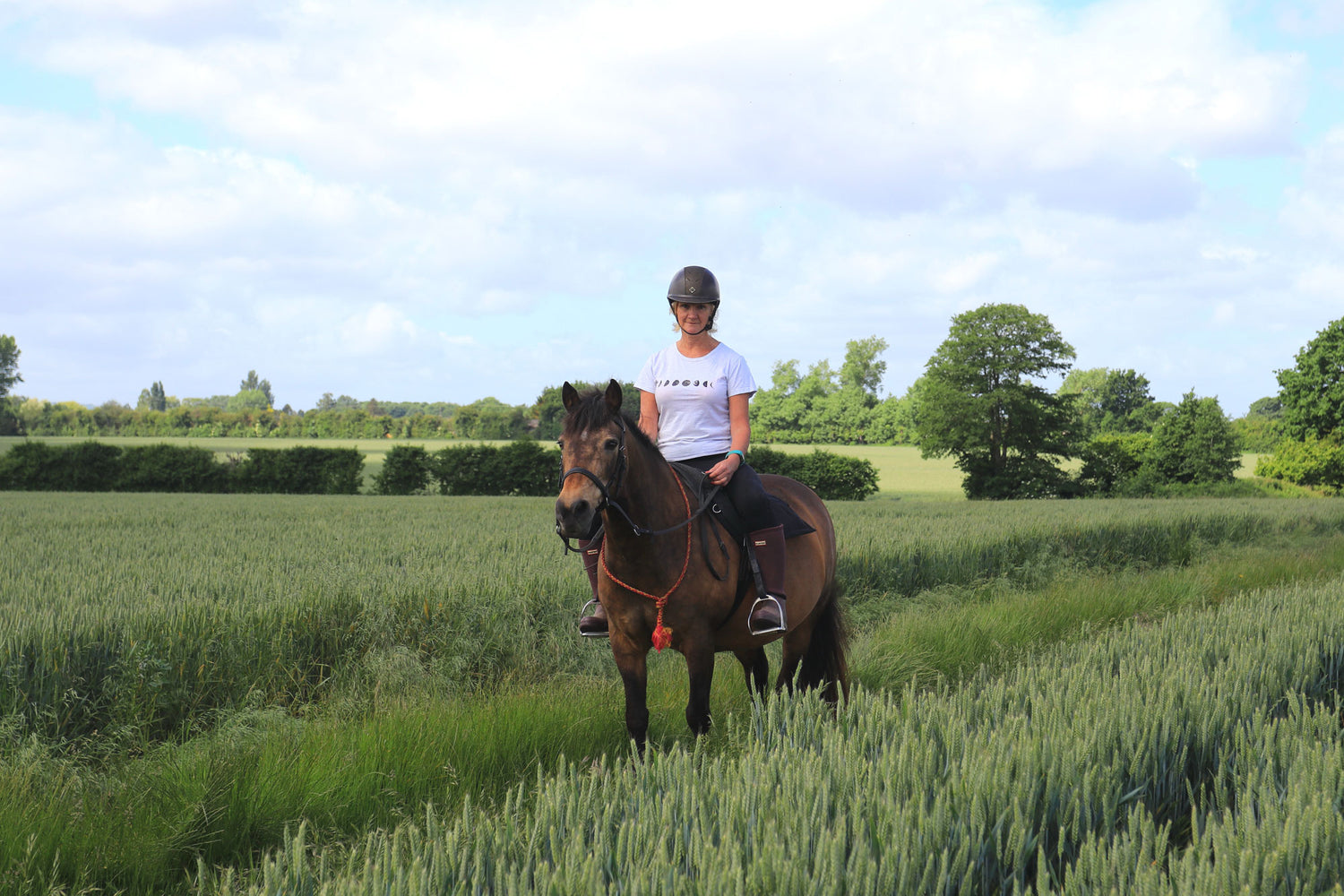 I'm Lisa, and I took over Total Contact Equine Solutions in 2021.
I've been riding in the TCS for 11 years, having been introduced to it by my friend Stuart Attwood who originally owned the brand.
Stuart kept his horse, Chiron, at my place in Kent, and we would spend many hours sitting watching the horses walking around my Horse Track System, Paddock Paradise (another passion of mine), drinking coffee and musing about horses. It was over these cuppas that I learnt about TCS as a business - the highs and lows, and everything in between.
I've ridden many horses in my TCS over the years and love that I can just turn up with the saddle, knowing it will be comfortable and fit whatever horse I ride. I have also backed two horses in the Total Contact Saddles, it was such a kind, gentle way to get them introduced to ridden life.

 

I have two of my own horses here at Fountain Cottage; Amber, my retired TB cross mare, and Bug, my Connemara who has just come to me for a semi-retired easy life on our Track. I ride bitless, and all the horses here are barefoot.

I am absolutely passionate about sharing the benefits of the Total Contact Saddle! I believe it delivers comfort for horse and rider and provides a connection to your horse that you just can't get from conventional saddles.


I truly hope you and your horse will enjoy your TCS journey!